It's almost Halloween everyone, so, in honor of this spooky holiday, let's go over some awesome, and modern, horror/spooky/villain characters you can dress up as for your next party, convention, or get-together.
Nezuko Kamado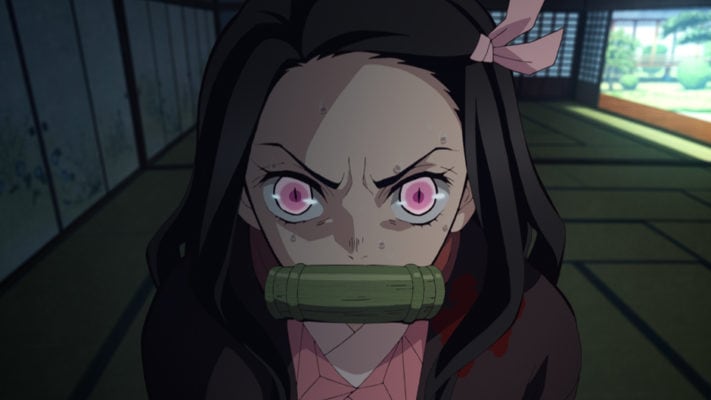 Demon Slayer is such a good show for a lot of reasons—and one of them is how detailed and interesting the costumes are on every character. Nezuko is especially interesting because, as a demon, she has to bite down on a bamboo piece to prevent the temptation of biting humans. If you want to do a costume that will take a lot of sewing and layering, and look so good by the end of it, she's an excellent choice.
The Joker/Harley Quinn
Joaquin Phoenix portrayed a version of the Joker that is truly terrifying and will go down as iconic. He's also got a pretty basic, but evocative, look once he's gone down the deep end. If you want a costume that focuses more on makeup and mannerism to play, he's a choice that's going to gain some immediate attention.
And, alternatively, Harley Quinn has also gotten a new look. She's even getting her own movie disconnected from Joker next year, so, if you prefer to dress like her, she's also a relevant option. Though her outfit, by its very nature, might be a little too revealing for some to be comfortable playing, or in cold climates might be impractical.
And, of course, though I don't condone anyone taking them as a model of a good relationship, they make for an excellent couple/duo costume.
Mysterio
A unique and challenging cosplay, mainly because you must make a fishbowl that can sit on your head and then look like it's full of smoke. His suit isn't easy to replicate either, as Marvel knows how to make complex and detailed costumes, but, if you want a real challenge that's going to involve figuring out how to both move and breathe in the thing, then the master of illusion is a bold pick.
Pennywise
Bill Skarsgard took a character that before had been rendered almost too cartoony (though very entertaining) by Tim Curry and made him into one of the most disturbing and upsetting villains in recent movies. He and the Joker made clowns scary again, and with Pennywise's odd height and very specific dress, you can bet he'll be a fun one to play. Stilts or tall shoes are a must if you want to be the same height, and you can bet it'll be fun trying to replicate his…unique…way of speaking.
Maleficent
That headpiece is going to be a heck of a thing to make lightweight and walk around in, but for those that want to be a more child-friendly monster, Maleficent has come back again for another movie, and her all-black outfit is both stunning and eye-catching. If you want to look absolutely gothic but also devilishly regal, she's a great option. Also, considering this is Disney we are talking about here, especially classic Disney, they likely will/have released official costumes, so you don't have to build it.
#
On Halloween, sometimes it's fun to dress up as a villain, so indulge the dark aesthetic for one night, and have a happy (and safe) Halloween!